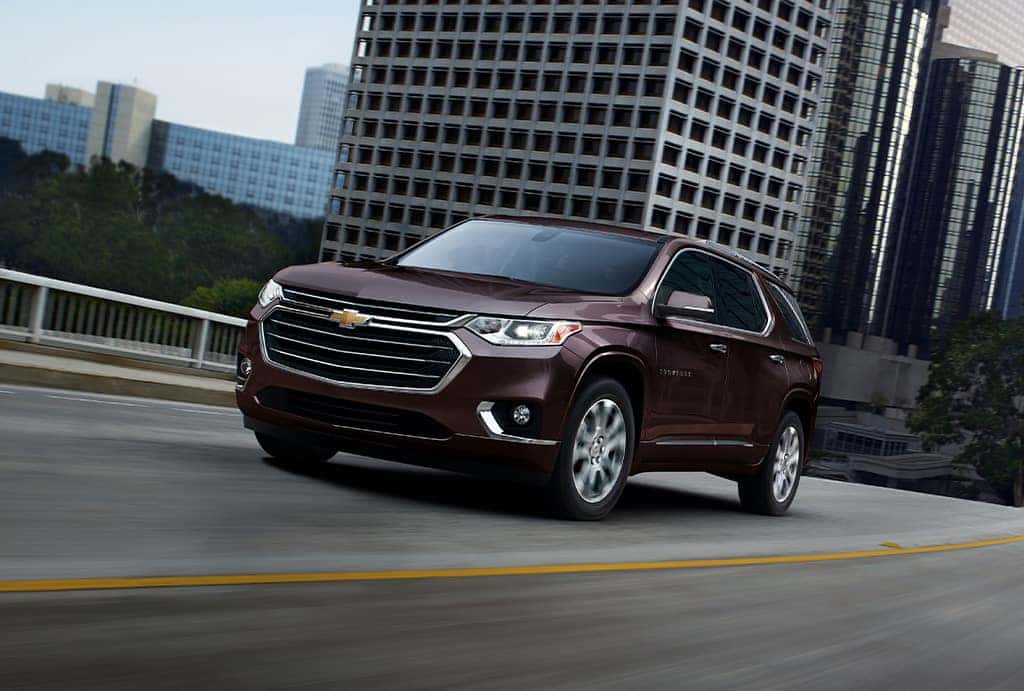 Dual-zone climate control has been around since the mid-90s, according to Curbside Classic. In case you're rolling in a vehicle prior to its inception (bless your soul for the dedication), let's fill you in. 
Dual-zone climate control provides independent controls for the driver and front passenger, eliminating the age-old, "I'm too hot," 'No, I'm too cold,'" argument. Genius right? Whether you're the one who can never seem to get warm or the one that sweats anytime it gets over 60º, everybody wins. 
Except that's not the case. At least not for families. Dual-zone climate control is enough to keep the driver and the co-pilot happy, but when you're in a three-row SUV like the Chevy Traverse with seating for up to eight, does that make the rest of the passengers chopped liver? 
Not in the New Traverse
Engineers at Chevrolet knew who the Traverse would be for families. 
They knew dual-zone climate control wasn't going to cut it. So what's the solution for when you have a Traverse chock full of rugrats with a long, long trip in the middle of summer to their grandparents' ahead of you?
Tri-zone automatic climate control. 
Comfort is Different for Everyone
That's why tri-zone automatic climate control is perfect. It gives your second- and third-row passengers a ride they'll enjoy too. Whether it's your in-laws who would pack a sweater for the beach or the kids and their friends who are somehow alway boiling , everyone deserves the freedom to set the temperature to their liking. 
The Traverse is restoring peace to your road trips, and saving you from an awkward dinner with your spouse's parents by eliminating arguments over the temperature. Find your Traverse at Garber Chevrolet Midland or online.
Don't forget to give us a follow on Facebook and Instagram for more Chevrolet content!

Sources:
https://www.chevrolet.com/suvs/traverse
https://www.curbsideclassic.com/blog/cold-comfort/cold-comfort-the-history-of-dual-zone-automatic-climate-control/